Recently I was lucky enough to visit Ted Parrotman up in Bristol, and meet his babies! Ted Parrotman (previously known as Ted Richard) has made numerous TV appearances, with perhaps the most famous being on Jeremy Kyle.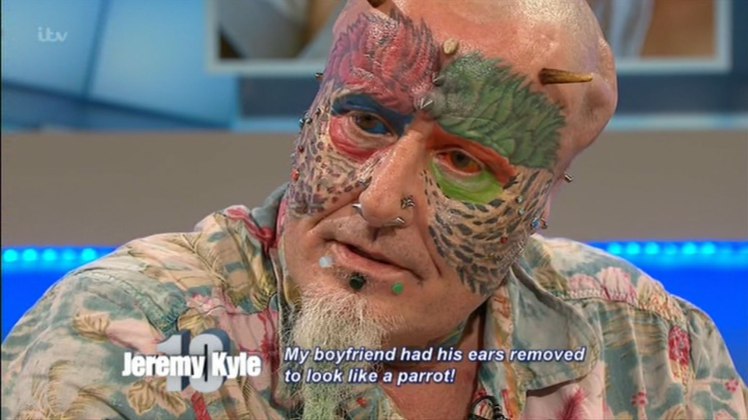 I met him via a bird care Facebook page that we are both members of, and he invited me to visit next time I was in the area. With my love of birds, I jumped at the chance!
I visited Ted with a friend, and we drove to Ted's house. We were driving around having a bit of trouble actually locating his house, when I heard what sounded a lot like a parrot screeching. Sure enough, following the sound led us to Ted's house!
Getting a look inside Ted's house was interesting in itself, the birds get more space than him! Everything has been bird-proofed, and ropes/wood has been placed everywhere to ensure ease of accessibility for the birds. Ted also has a cat, and an Iguana named Iggy! All of the animals seem to co-exist in peace, which was nice to see!
First up on the visit, we met all of Ted's babies!
Ted has two Galahs, also known as rose-breasted cockatoos. As you can see, one of the birds has a beak deformity. He's still able to eat/get around (these birds use their beaks in climbing) OK, and really doesn't seem bothered by it! These two guys are so friendly, and seemed to very much enjoy climbing all over me/biting my ears!
Another bird that was quite fast to climb on me was Poppy the scarlet macaw!
She's a very vocal bird, and very excitable! Unfortunately when she gets excited, she can get a bit nippy. She had a good chew of my glasses!
The rest of Ted's birds were a bit more sedate. They would take food (delicious brussel sprouts!) from me, but wouldn't climb on to me.
Here's a few of them!
Watching Ted interact with his birds was amazing, there was obviously so much love there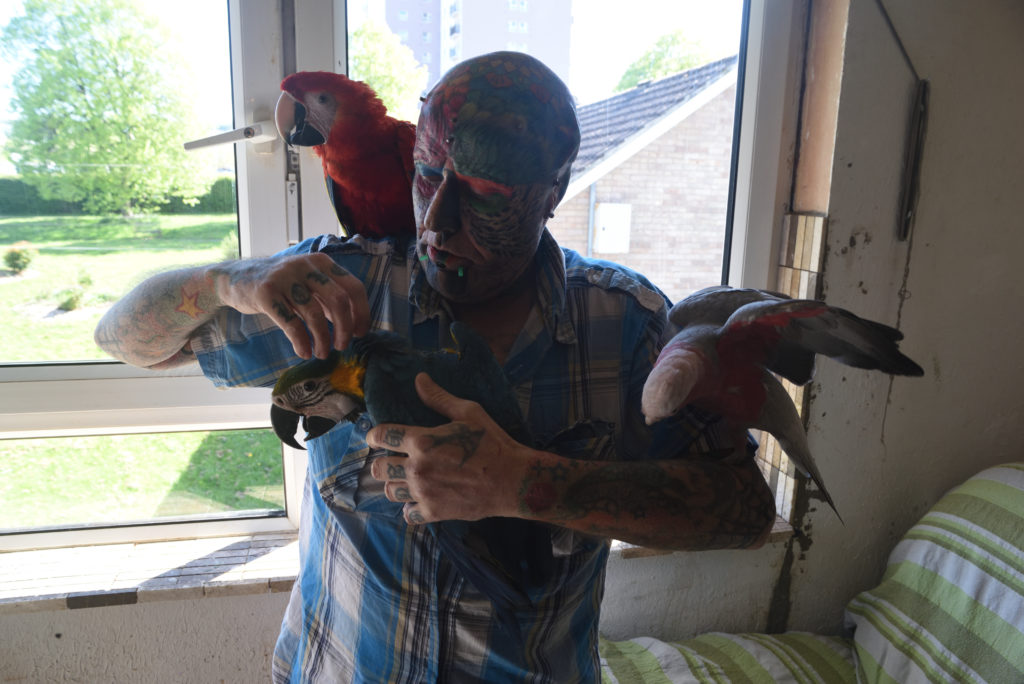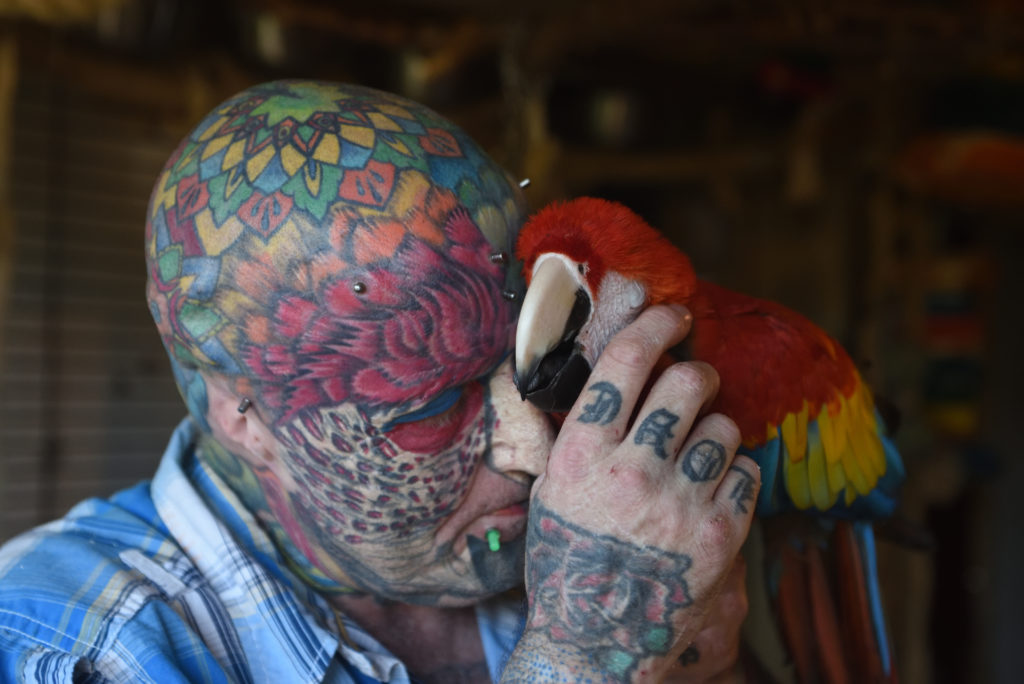 Of course, Ted's look was interesting to discuss. He's recently had his eyes dyed, which produces quite a dramatic effect!
He's recently made it in to the Ripley's Believe It or Not annual!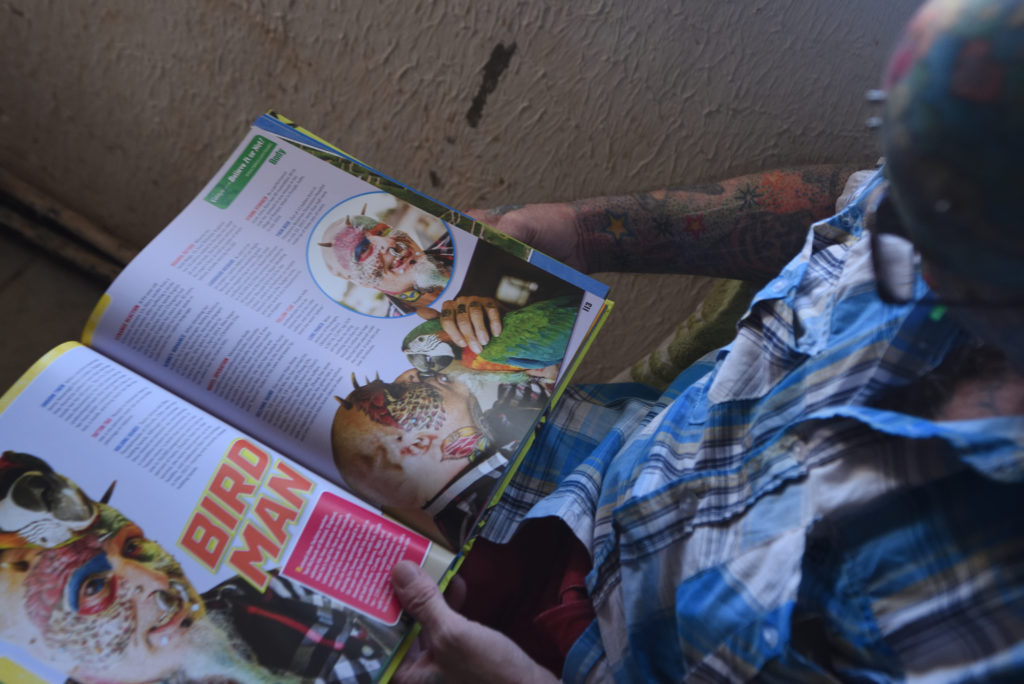 His birds seemed quite interested, too!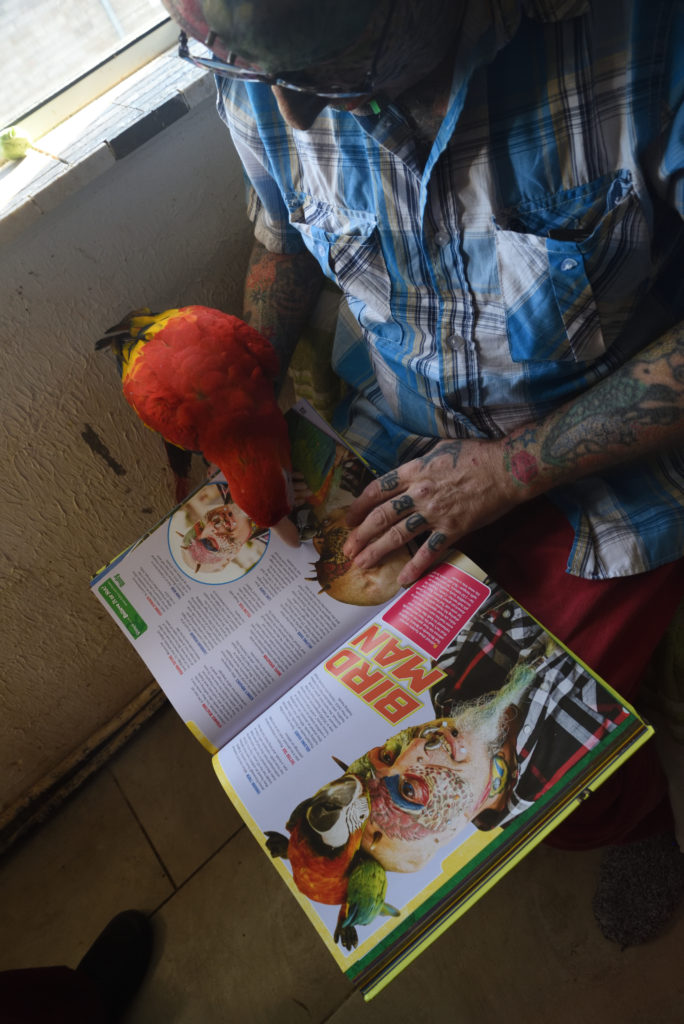 Ted demonstrated one of his tricks featured in the book to us
Visiting Ted was an amazing experience. He's so lovely, and seeing how he interacts with his birds was really something special. I'd love to visit him again in the future!