I went on a walk from Aberystwyth to Borth today along the cliff path.  It was a nice walk with some nice views, but unfortunately I did not see any of the Kestrels I was hoping to.  As I was nearing the end of my walk I heard some squawking coming from over the cliff, which I assumed was at the time was a Kestrel.  I saw two small birds (I assumed Kestrels) mobbing a larger bird (I assumed a Buzzard).  It seemed that the larger bird was carrying something, so I assumed that it had food that the other bird was trying to steal or was simply threatening a nesting pair with it's presence.  I apologise in advance for the poor image quality, it was all quite sudden!
From these pictures it appears that the birds in question were in fact an Oystercatcher and a Red Kite.  This seems odd, as Oystercatchers don't have the "little guy syndrome" of Kestrels.  I suppose the Red Kite was near their nest however.  Interestingly, the Red Kite does not appear to be carrying anything.  At this point the birds flew out of view of the camera, but the Oystercatcher did appear to make contact with the Red Kite.  By the time I had the camera aiming at the Kite again, it looked like this: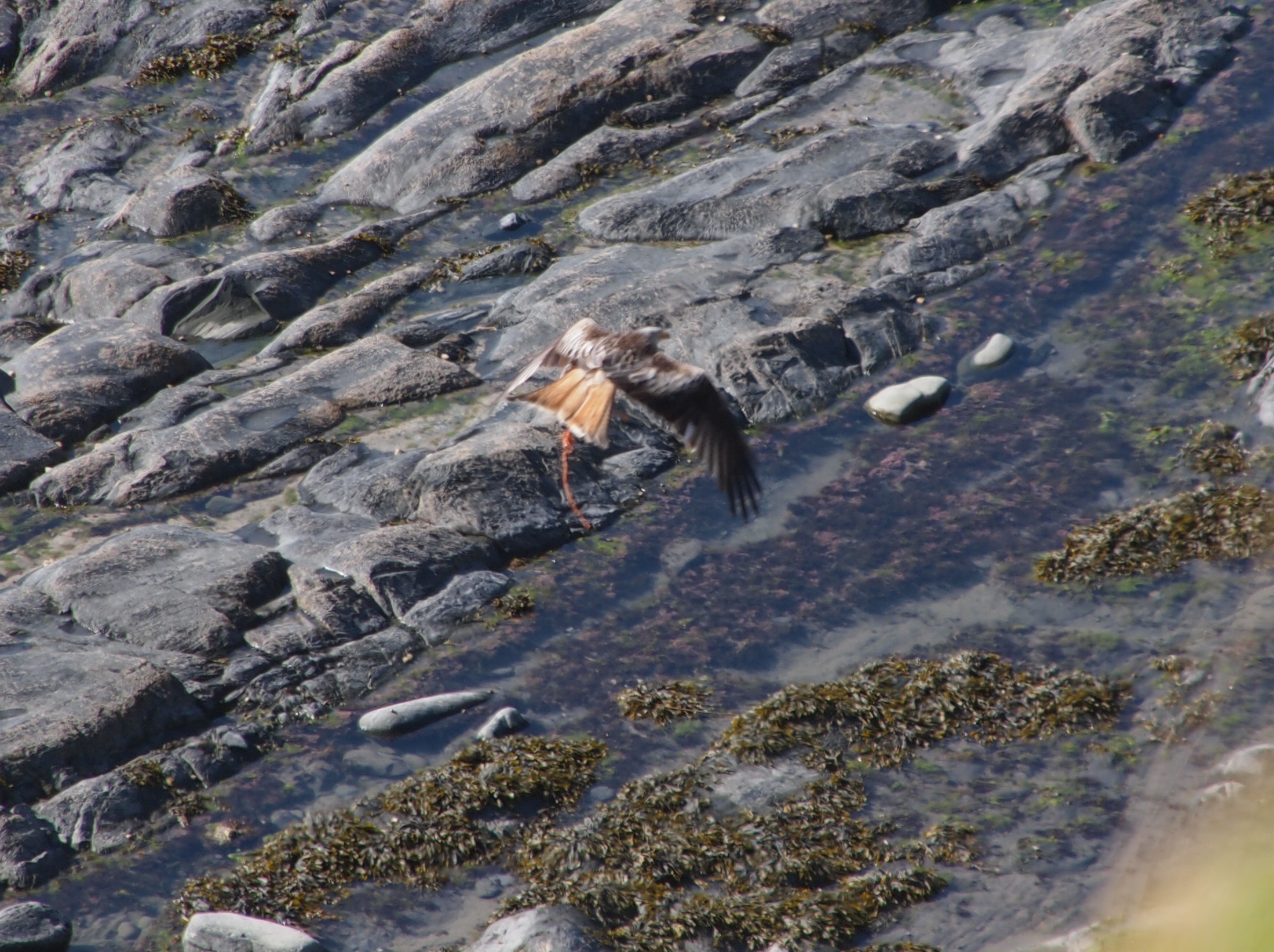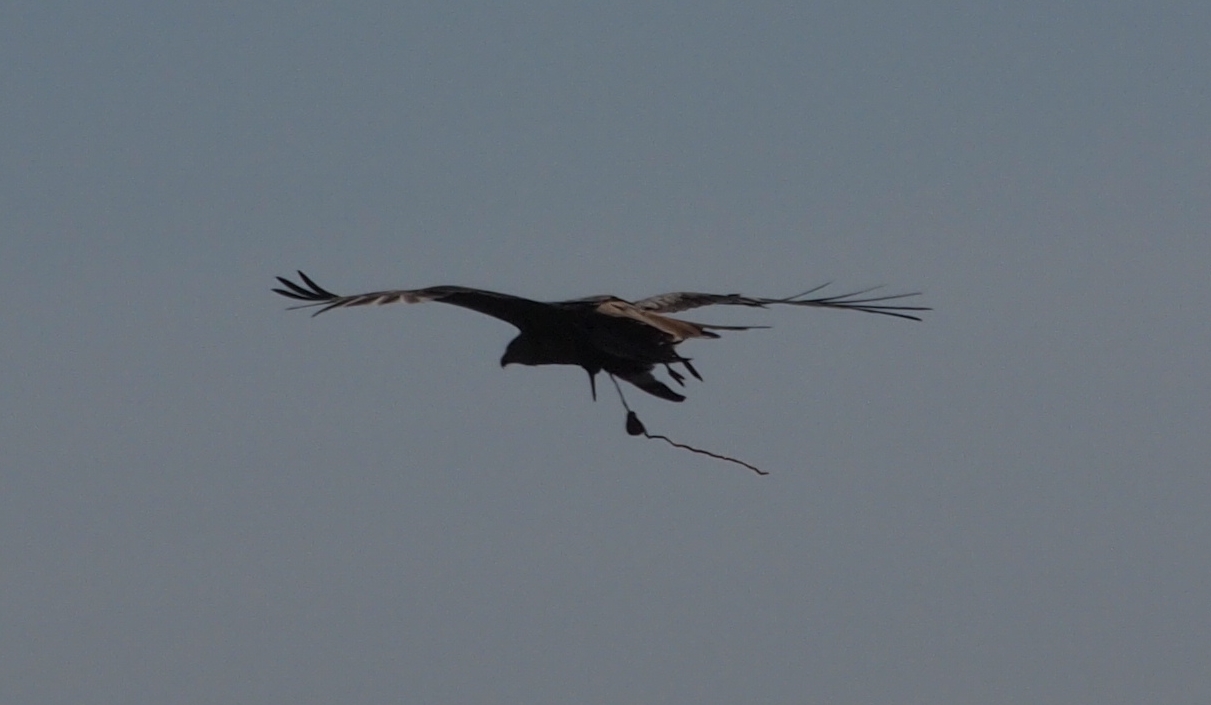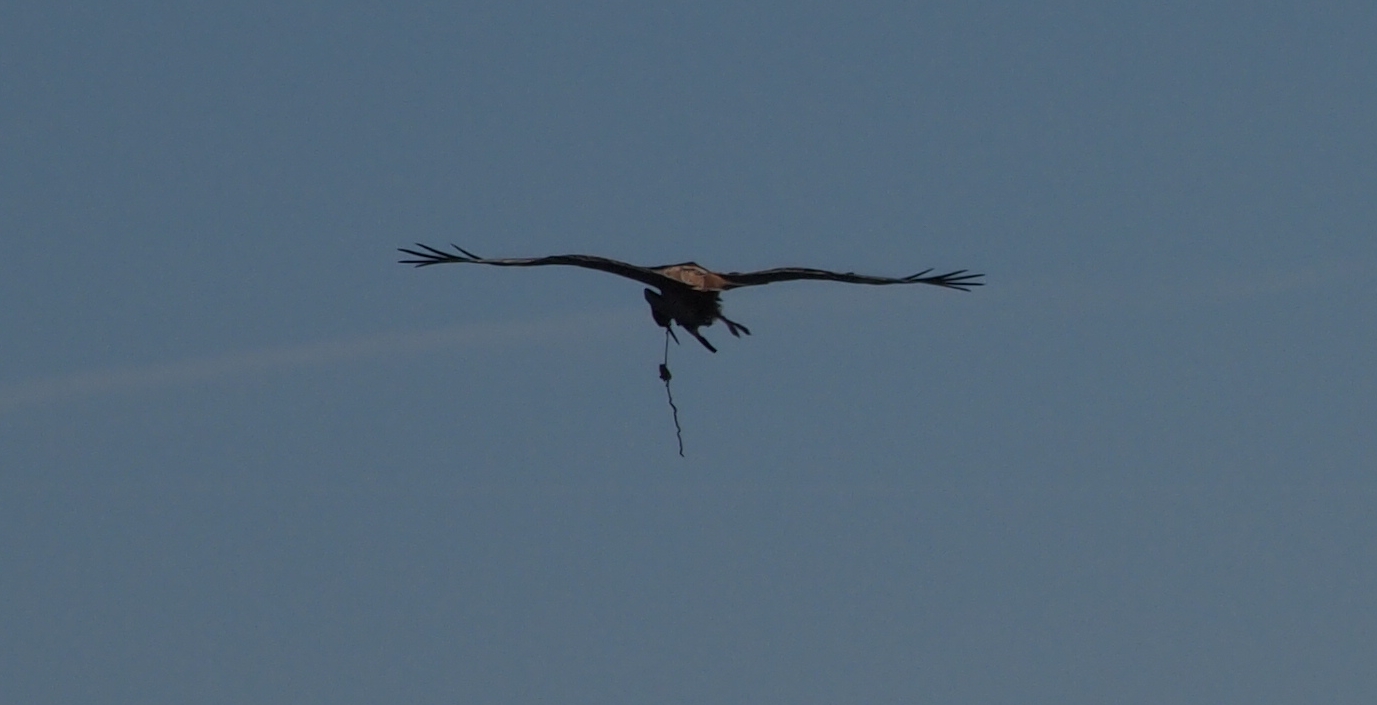 It appears at first that the Kite is holding what appears to be intestine.  I am not an anatomist by any stretch, but it looks a lot like the inside of a quail.  At first I thought that maybe the Oystercatcher had managed to injure the Kite, and it was the Kite's guts hanging out.  However, upon closer inspection, the Kite has managed to grab one of the Oystercatchers!  I did see only one mobbing the Kite after it was holding the something, so it seems likely to be an adult rather than a baby.  This is a sad thing for the other Oystercatcher, as they are potentially monogamous.